Ronnie Khalil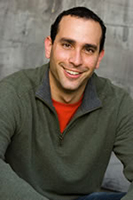 Ronnie Khalil is an award-winning producer, writer and director, and was named one of the "100 Most Powerful Arabs Under 40."

Ronnie recently wrote and directed "With a Kiss I Die", an LGBTQ feature film shot on the Greek islands of Santorini and Mykonos, distributed worldwide by Gravitas Ventures. He also co-directed and co-wrote the feature film, "You Can't Kill Stephen King" – a campy horror comedy set in Maine, which has sold internationally. Ronnie was a contributing writer and co-producer of the feature film, "From A to B," which opened the Abu Dhabi International Film Festival and received theatrical distribution in the Middle East and UK.

In addition, Ronnie wrote and/or directed numerous award-winning short films, including "The Meter Man of Le Moutrechon" "Secret Admirer" and "Nightmarish." His screenplay, "Seducing Leyla" was accepted to both the Cairo Film Festival and Dubai Film Festival as part of their Film Connections, and his screenplays, "Stealing the Devil" and "Kateland and the Clown" were quarterfinalists for the Screencraft Screenplay Competitions.

Ronnie has served as a guest panelist at the Dubai International Film Festival to discuss, "Comedy Across Cultures" and was a jury member for the Miami International Film Festival, Palm Beach International Film Festival and the Broadcast Education Association. He has taught screenwriting, production, film analysis and documentary at various universities, both as a lecturer and visiting assistant professor.

He has been featured on ABC News, BBC, CNN, The World, NPR, FOX, the European News Channel, Air America, and Al Jazeera, and has written articles for CNN.com and CollegeHumor.com. In addition to his film accomplishments, Ronnie was co-Founder of The Middle Eastern Comedy Festival in Los Angeles and garnered national attention as the first comedian to perform in Cairo after Egypt's revolution, joking about taboo subjects such as politics and sexual harassment.
Ryan P. Shrime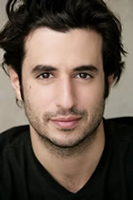 Ryan P. Shrime graduated from Harvard University with an honors degree in Economics, and has been working in the entertainment industry as a producer, writer and actor.


Ryan was a producer of the Incumbo Theater Company, as well as a producer for the Arab-American Comedy Festival, both in New York. He was also the co-founder, producer and co-writer of The Middle Eastern Comedy Festival in Los Angeles, sponsored by FOX and Disney|ABC Television. He most recently associate produced ANGEL, a short film, and is currently releasing the first season of BATHROOMIES, a web series which he co-created and executive produced, and has recently finished writing his third television pilot.

As an actor, he is graduate of the three-year Meisner training program at the William Esper Studio in New York, he has also studied acting at the Lesly Kahn Studio in Los Angeles, the Upright Citizens Brigade Theatre in New York and Los Angeles, with the Michael Checkhov Acting Studio in New York, the American Repertory Theater in Boston and at the Royal Academy of Dramatic Art in London.

He has been featured on FOX's THE MINDY PROJECT, CBS's THE UNIT, Conan O'Brian, David Letterman, Al Jazeera and CNN, and his last short film, DR. GUTMAN'S EULOGY, in which he played the lead, recently won the DGA's Jury Award.